Three things of importance:
1. The other day, I finished watching the last season of "The Dick van Dyke Show." It's always sort of bittersweet to finish a series! I loved the second to last episode: "The Gunslinger." It gave me a strange desire to watch a Western movie. And I don't even like Westerns! Judy Garland musicals like "The Harvey Girls" and "Girl Crazy" are about as Western as I get.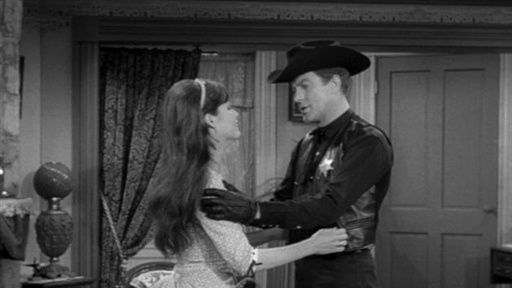 2. I made my first treasury on Etsy! You can check it out here (edit: sorry about leaving out the link earlier, guys!). It's classic movie themed and has a bunch of great gift ideas if you have someone in your life with the disease CMAD (classic movie addiction disorder).
3. I've listed two new wallets in my Etsy shop! Here they are:
Black and Turquoise Floral Wallet


Thanks to everyone who's entered the giveaway so far! If you haven't entered, there's still time. It ends this Saturday night. Click here to enter!
Until next time,