Today is the anniversary of Elvis' death, which is pretty sad. He died 32 years ago today. It's Elvis day on Turner Classic's "Summer Under the Stars" (each day in August they play all movies from a different actor/actress), so they've been showing his movies all day and will until about 2:00 am I think. So everyone who gets TCM (unfortunately we don't), watch an Elvis movie just for the fun of it. =) They're not very good, but at least you'll get a laugh. It's sort of weird, because until yesterday I didn't realize what today was. But this week I've watched two or three Elvis movies. I seem to subconciously know when it's getting close to a significant Elvis day. Strange. Maybe a side-effect of being a fan for so long.
Even though I've spent most of the past two weeks sewing (an apron, three wallets, a tote bag, a pocketbook, and a blanket), I'm itching to start a new project. It probably didn't help that I spent a lot of time this afternoon on
Craftster
and several sewing blogs getting all inspired. =) These are my next two projects...I've got the materials for the bag, but not for the dress.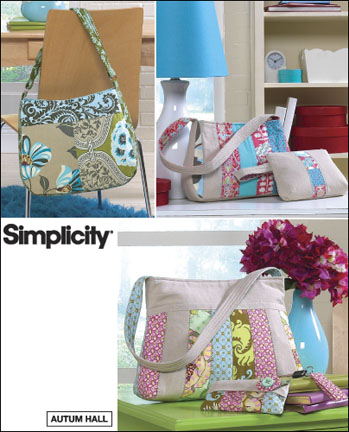 I'm going to make the bottom one, in black/turquoise colors.
I love this vintage-style dress. I'm going to make the one on the right. Of course it's exaggerated in the drawing, but I've seen pictures online of it that people have made, and it's beautiful. It has a lovely full, gathered skirt like you'd see on "I Love Lucy" or "The Andy Griffith Show." The bottom of the skirt is about 100 inches! I'm really excited. I might even try this one in muslin before I make it in the real fabric, since my dresses never seem to fit me exactly right. But maybe not...it takes almost 4 yards. Anyway, I'll probably start on the bag tomorrow.
Until next time,
Kristin (missvintagegirl)