This is what I ended up with today, plus one of the small dog/cat wallets. The color of the zipper is a little off, but it's the closest they had in the store, and you can't really tell.


Last night I got in my Cary Grant movie. =) I watched "Only Angels Have Wings." It was very good...very sad in parts, but a lovely ending. I love Cary Grant and Jean Arthur separately anyway, but they also make a good couple. It was made in 1939, so I love to see the clothes that Jean Arthur wears (although I think it was only two outfits during the whole movie). It was odd to see Cary Grant as a rough, seemingly harsh flier instead a charming guy in a tuxedo. But some things never change...his hair was still perfect, LOL. And how about that hat? No hat hair at all.
I loved the part with Jean Arthur "playing" the piano. "Peaaaanuuutttt!"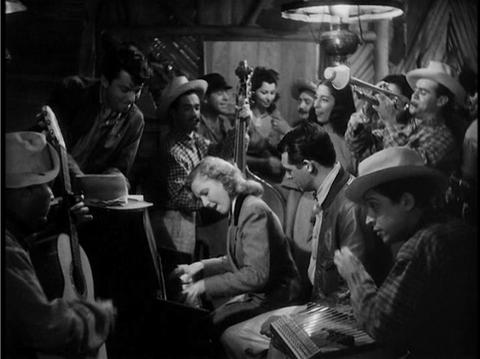 Hopefully I'll have time for another old movie tonight...I've got another Cary Grant one and a Jimmy Stewart one in boxed sets that I haven't seen yet. But I sort of feel like seeing an old, familiar movie. It's always nice to watch a favorite movie...you know, one that you can quote from and laugh and cry (even though you know how it ends) and even know what kind of facial expressions the actors/actresses will use.
Until next time,
Kristin (missvintagegirl)