I completely fell in love with these vintage train cases turned into sewing boxes...
this one
and especially
this robin's egg blue one
. I would love to make one (er...alter one. I don't believe I can make a train case, LOL)! They are so beautiful. I'm going to be visiting some local thrift stores and maybe some yard sales in hopes of finding a vintage train case in good shape. My grandma has one that I'm going to look at...she says it's in rough shape but maybe I can use it. I think the train cases are just lovely. I've seen so many different colors online, from brown to pink to bright green to robin's egg blue (definitely my favorite). Can't you just see Judy Garland or Ingrid Bergman in some old movie, climbing aboard a train, carrying their adorable little case? Well, maybe not one of them, but some 60's actress (my interest pretty much fades out after the 50's).
I've even got a vintage McCall's magazine that I can cut pictures out of to put on the case. I have three 1940's magazines that are in near-perfect shape (just a little musty-smelling...not bad for being in a damp basement for at least 20 or 30 years-I don't know how they were stored before that), but I'm not going to be cutting them up. But Mom had one that's torn up and missing the cover and some pages, so I might be cutting some pictures out of that, if I ever get to decorate a train case like I'd like to.
I just love this dress! It's so beautiful, and I think it would even make a wonderful wedding dress if you added some straps. Look at how full the skirt is!
These little purses are adorable! Anyway, those are just some of the pictures I'd like to cut out to use on a train case/sewing box. Here are my other McCall magazines:
I watched "Meet Me in St. Louis" again last night. This is about the third or fourth time I've seen it, and I think I love it more every time. The first time I saw it, I didn't like it very much. But now I just love it (although the Halloween scenes aren't my favorites...those little girls are mean and spoiled!) The romance is really sweet, and I love the Christmas dance and "Have Yourself a Merry Little Christmas." The songs have been stuck in my head all day, especially "The Boy Next Door" and "The Trolley Song."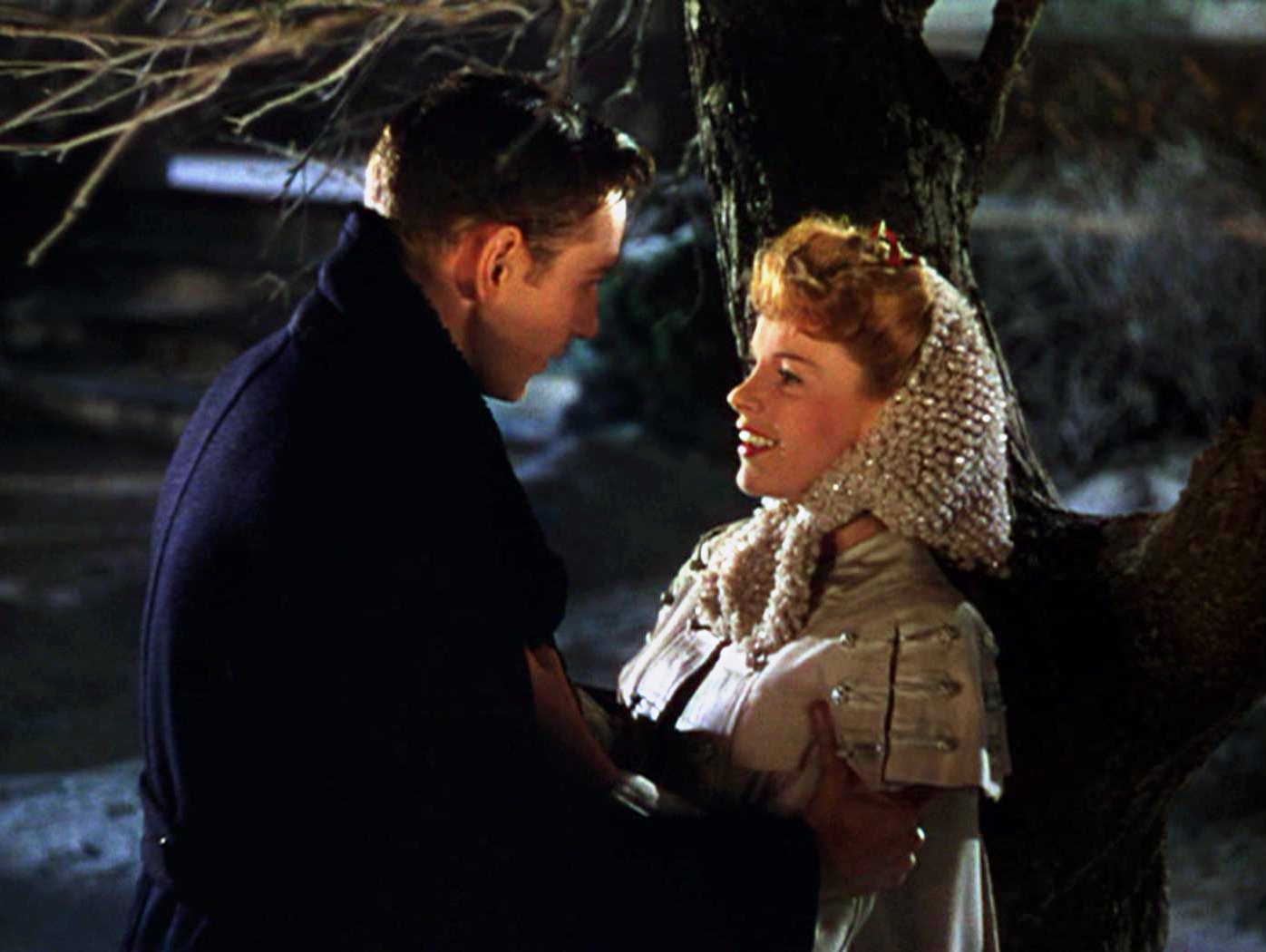 Until next time,
Kristin (missvintagegirl)